Hey, you made it here! I'm so happy you did because it took me years to find the tools that changed my love life. You are definitely in the right place if you've been feeling like something is missing in your life:
You're tired of repeating the patterns in relationships
You can't seem to trust or count on people to be there for you
You don't want to settle for anything less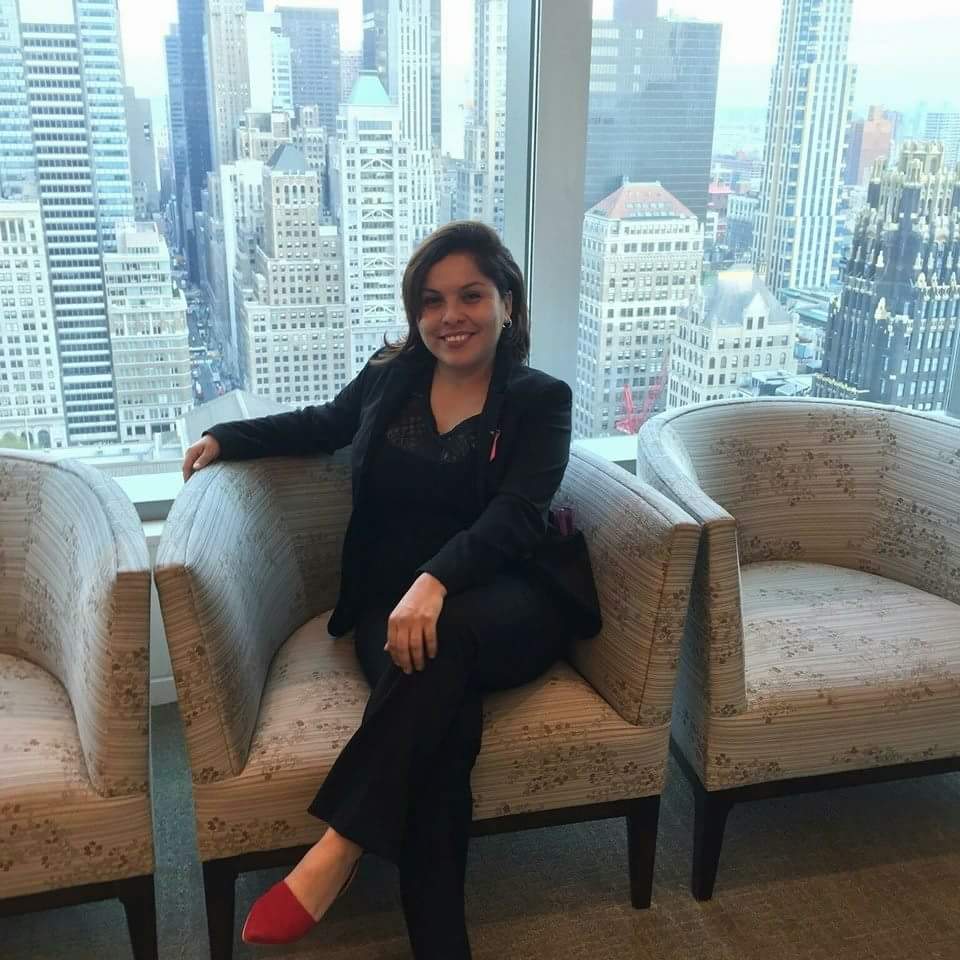 Jennifer has a Bachelor's Degree in Nursing from Rutgers University and is trained as a Certified Clinical Hypnotherapist by the Motivational Institute of Hypnotherapy.
Jennifer always knew she would be working to help heal hearts. Prior to working as a Dating Coach, Jennifer worked on the cardiology department at St. Joseph's Medical Center until 2012 and she went on to teach nursing students.
Jennifer is best known for using techniques such as hypnosis, thought reframing, energy shifting and love opening 5-step system to help singles trust their decisions, let go of their past, feel genuinely complete and experience amazing love.
Jennifer is a member of B.I.G. (Believe Inspire Grow), a dynamic networking group in New York City. The national organization helps broaden the resources and relationships of women who desire growth in both their personal and professional lives.
She is the primary dating coach expert for the organizations Latinas in Business, and New York Dating Life. As well as a featured guest writer for Sisters of Serenity & Sobriety. Jennifer has also been featured in Thought Catalog and allnurses.com.
So now that you're here don't run away from love. Join our Facebook group and sign-up for a Love Breakthrough Strategy Session!
Introductory investment is $297 for a 2-hours session—let's do this!
($297 is credited towards a 3-month or 6-month package if you sign-up within 30 days)
During your Love Breakthrough Strategy Session you'll…
Get clear about your relationship wants and needs
Identify your love blind spots
Breakthrough the patterns and BS that's been holding you back in love
Walk away a more authentic version of yourself so you can love and be loved deeply and openly
Before working with Jennifer, I was struggling with relationships and trusting my decision making around choosing the right relationships. I knew that my problems were related to childhood issues but I didn't have the tools to help me heal these issues at the root so the patterns kept repeating. In enters Jennifer…. she was a Godsend by validating my feelings, giving me hope and providing me with the right tools to empower me. Working with Jennifer has been a life-changing and enlightening experience and I'm so thrilled that I'm finally feeling that I am on the right path!
~ Christina G."She gave me tools right away to empower me…"
I originally contacted Jennifer because I felt that I needed help in finding a man. I had never had a serious relationship and it certainly was not from lack of trying. Working with Jennifer has been an eye opening experience. I have learned so much about myself and why I relate to those around me the way that I do. I always looked forward to my sessions with her because I discover something new about myself every time. She empowers me to make better choices for myself. Since working with Jennifer not only has she helped me relate to men in a much better way, I have seen a major difference in how I relate to others. I could barely get along with my sister-in-law and now our relationship has improved tremendously. I had trouble standing up for myself when it came to my sister, but now I have the tools to help empower me. I have learned to listen to myself and trust the choices that I make without having to look for others to give me answers. My outlook on life in general has changed as well; instead of trying to figure everything out, I'm trusting that things will work out. I am enjoying life more. And I met an amazing man that I am currently getting to know! I highly recommend working with Jennifer!!
~ Walkida B."I met an amazing man that I am currently getting to know!"
I knew I had to take matters into my own hands and release stored emotions that were preventing me from becoming pregnant and experiencing peace during a difficult family situation. Jen was immediately sensitive to my needs and integrated our Reiki sessions with exercises and affirmations that helped me release what I was holding onto. I experienced such a dramatic change over our 3 sessions AND I've just learned I'm pregnant! Jen is a talented individual not only because she does Reiki well but she's also sensitive to what an individual is experiencing and can figure out the best way to approach your desired healing.
~ Christina M."I've just learned I'm pregnant!"
I was a little nervous and apprehensive with having a hypnosis session over the phone and was doubtful that it would even work over the phone. Can I even be hypnotized? Am I beyond help?!? Not a problem at all! It *did* work and very well too. Jen is VERY skilled. The combinations that she uses (Hypnosis, Reiki, EFT, Layer Letters) all help to create a very individualized treatment plan. She followed up with our sessions with texts and emails which I thought was a very nice touch. Jen is very intuitive, kind and funny. Sometimes healers and mystics are a little too airy-fairy or maybe granola-crunchy … like they come off as really woo woo. Jen is NOT THAT GIRL. She is completely down to earth, so real, very gracious and I can't emphasize how good she is! I am going to continue to work with her and feel very excited it!! Definitely contact her if you're feeling stuck and are ready to transform your life!
~ Aileen R."I can't emphasize how good Jennifer is!"
I just had a hypnotherapy and reiki session with Jennifer last week and it was amazing! I felt very understood, relaxed and supported during the whole experience. I instantly felt more clarity after the session and I feel more conscious about how to move forward with my work and relationships. I highly recommend a session with Jennifer if you're feeling stuck in a certain area of your life or if you just want to get more clarity on a certain issue.
~ Shawna M."It was amazing!"
I recently took a four week course with Jennifer Castaneda, and I wanted to take the time to express my gratitude and to share with other people why this program was so beneficial. In the four weeks that I worked with Jennifer, the biggest thing that I overcame was how I look at my job. After this program, I can honestly say that I no longer hate going to work every day, and I have more insight into the work challenges that I had previously. Secondly, I was able to identify what my ideal life would be. I think it is easy to go through life one day after the next without actually having a goal or a destination. Through Jennifer's process, I was able to identify which components of life are most important to me, how they fit together, and what my next steps are to make my ideal situation become a reality. Jennifer used techniques such as hypnosis, thought reframing, positive affirmations, and exercises to facilitate further exploration and insight. Jennifer is a coach who gently supports and guides. She is a skilled listener who easily finds the essence of what is being said. I would highly recommend Jennifer and her programs to anyone who truly wants to make positive changes in their lives.
~ Jackie H."Jennifer is a coach who gently supports and guides…"